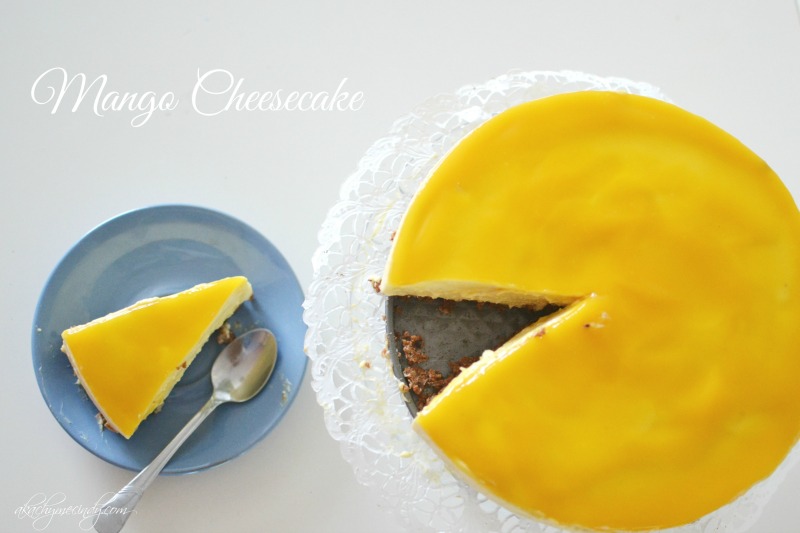 Do you like mango cheesecake? Because I do! Mangoes is one of my favorite fruits. I think there is no better than a combination of a mango and a cheesecake. It's delicious and easy to make. I made mango cheesecake using condensed milk instead of sugar. For me it adds more softness into the mixture. Also, in this recipe I used chocolate chip cookies. You can use any biscuits you like depending on what you think is best for your cheesecake. You can also add sliced mangoes on top of the cheesecake as decorations. It will make the cheesecake pretty and appetizing.
Read below for the recipe and let me know what you think.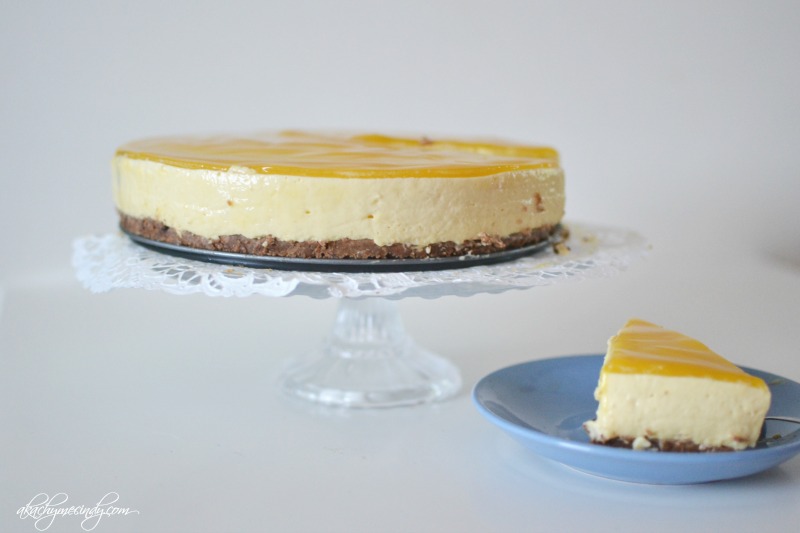 Mango Cheesecake Recipe – No Bake
Ingredients:
Bottom:
250g sweet biscuits or chocolate chip cookies
125g melted butter
Cheesecake:
250g cream cheese
285g condensed milk
300ml thicken cream
2 cups mango pulp or mango puree
1 tbsp gelatine
1/4 cup hot water
Top Later:
1/2 cup mango puree
1 tsp gelatine
3 tbsp hot water
Cooking Method
1. Put the chocolate biscuits in a food processor until finely crushed. Add melted butter and mix well.
2. Put the mixture in the 22cm or 24cm springfoam pan and pressed well using a spoon. Put in the fridge for about 15 minutes.
3. Using electric mixer, beat creme cheese well. Add the thicken cream and condensed milk and beat again.
4. Mix the gelatin into the hot water and stir until it dissolves. Add the gelatin into the cheese mixture. Add the mango puree and beat until all ingredients are well combined.
5. Pour the cheesecake mixture over the biscuit base.
6. Put in the fridge for about one hour.
7. For the toppings; dissolves the gelatin into the hot water. Mix with the mango puree.
8. Pour over to the cheesecake.
9. Refrigerate over night or until the cheesecake is set.
10. Serve while cold.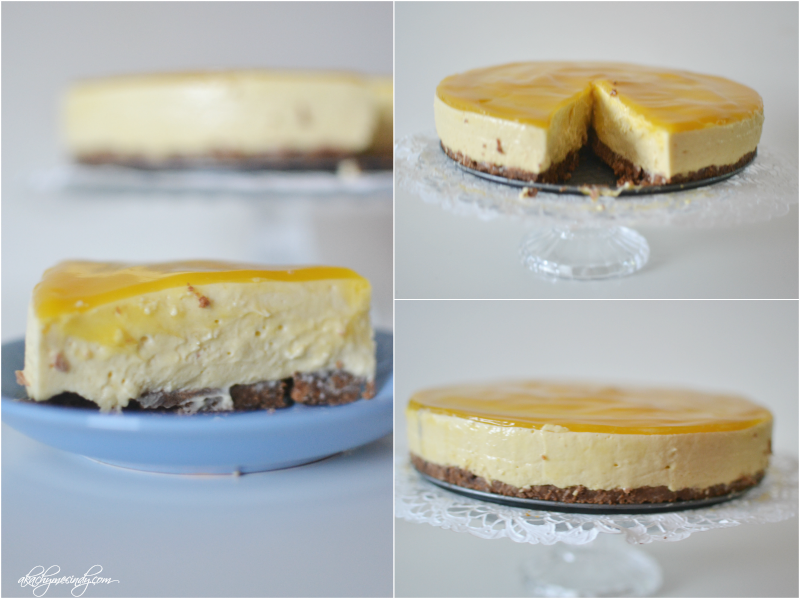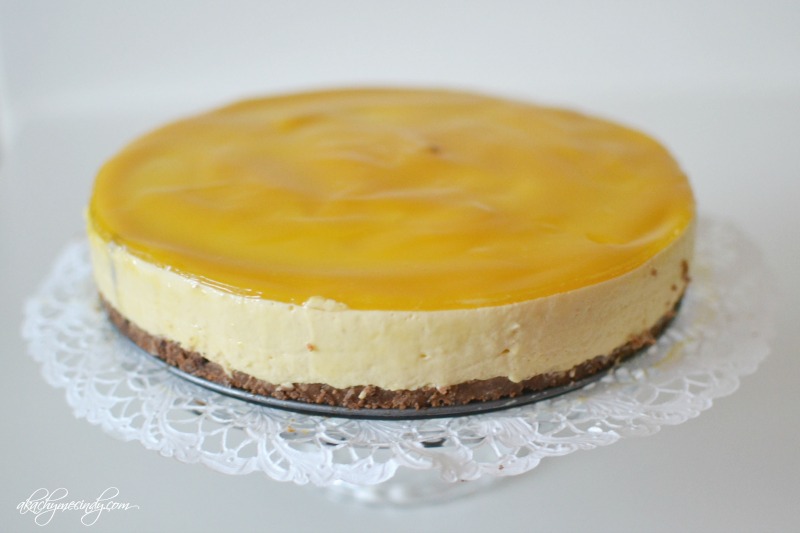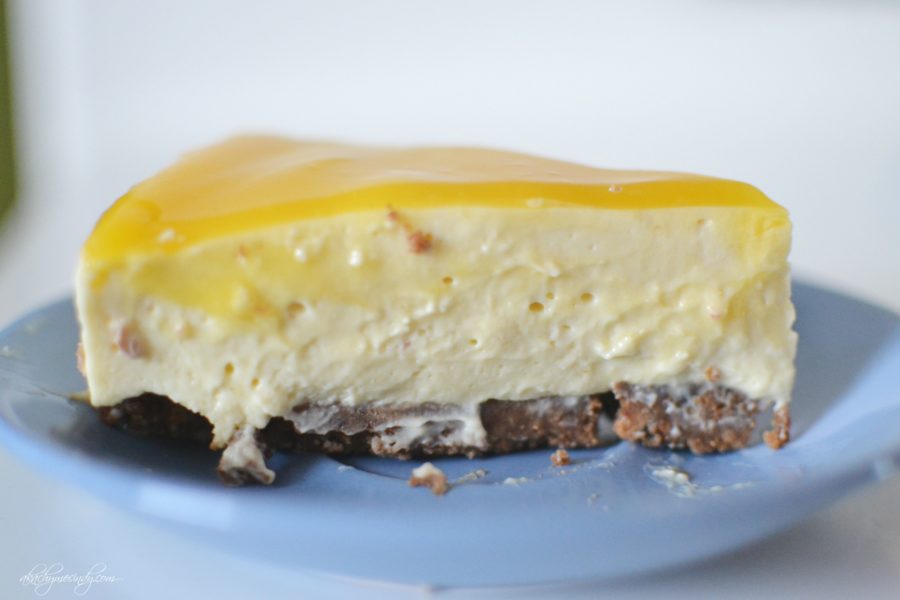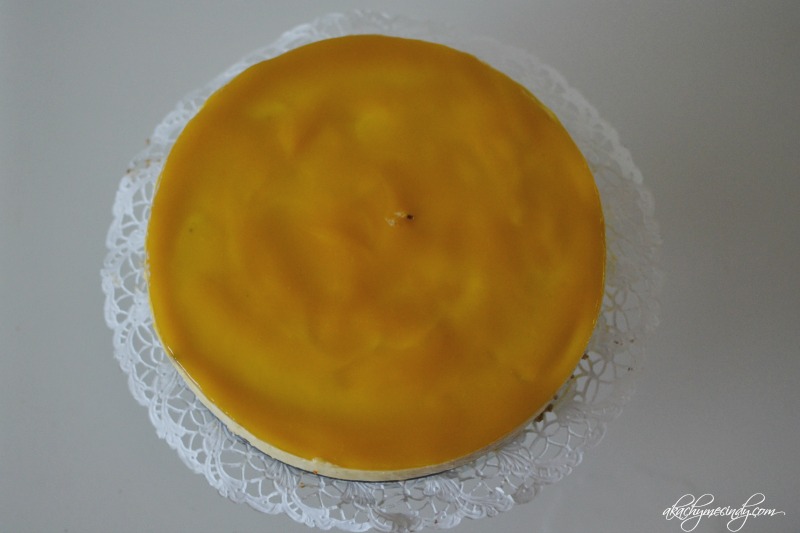 Do you like mango cheesecake as well?