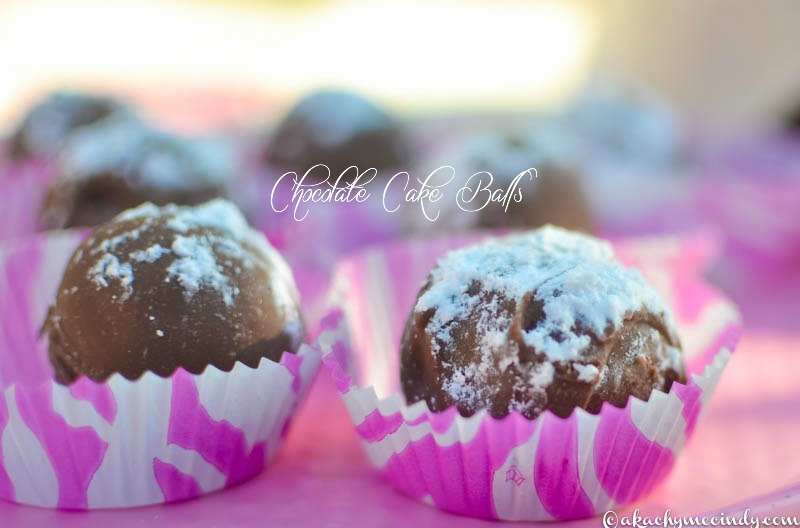 There are many ways on how to make chocolate cake balls. There are also many ways on how to decorate them. Today I am sharing an easy and quick chocolate cake balls recipe. This is really easy to make and is good as desserts for any types of parties. I love to eat sweets and often crave for it. When I want to eat sweets I just grab chocolate cake balls from the fridge and eat. Easy to cure the sweet cravings eh!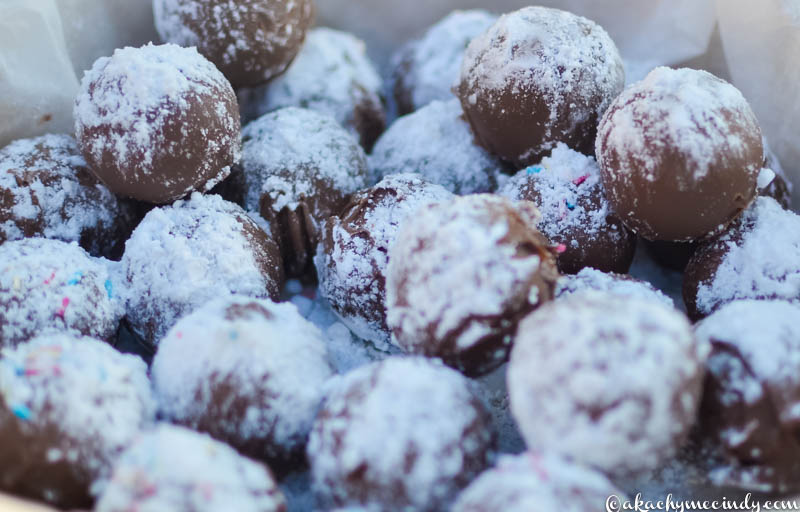 Chocolate Cake Balls Recipe
Ingredients:
Chocolate cake Mix (or bake chocolate cake from scratch)
1 /2 cup vanilla frosting
1/2 cup Powdered Sugar
2 200g Chocolates or chocolate chips
Method:
Bake your chocolate cake. Let it cool completely.
Using your hands crumble your cake into a large bowl until they're fine. Add frosting and mix to the cake using a fork. Squish the cake mixture with your fingers and mix well until it's fully incorporated.
Grab a small portion and roll into a small ball about 1 inch size and place into a parchment paper lined sheet pan. Put the cake balls into the freezer for at least one hour. Just to make it firm. Remove your cake balls from the freezer.
Place the chocolate in a bowl and put it the microwave until it melts completely about 20-30 seconds.
Using two forks dip the chocolate ball into the melted chocolate. Let the excess chocolate run down by placing the cake ball from one fork to another. Place the cake ball into the lined parchment paper. After you finish dipping the chocolate balls put them back into the freezer.
After an hour, remove from the freezer.
Using your hands, sprinkle or dust the cake balls with a powdered sugar. You can also use any kinds of sprinkles.
Serve while chill or put back into the freezer.
Enjoy!