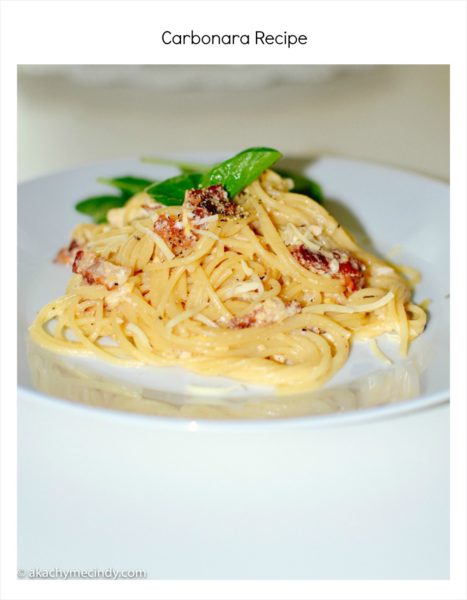 SPAGHETTI CARBONARA
I love spaghetti especially spaghetti bolognese. Spaghetti carbonara is something that I love too. Today I am sharing this easy and yummy carbonara recipe. It is so easy to make and doesn't take so much time and it is so delicious and healthy.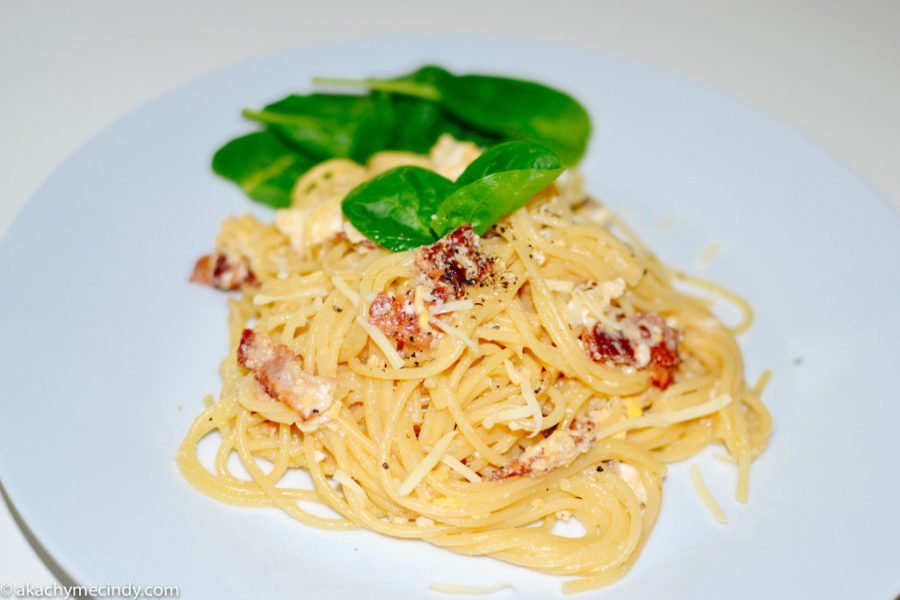 Spaghetti Carbonara Recipe
Ingredients:
1 pound dry spaghetti
a tablespoon of olive oil
4 ounces bacon, sliced into small strips
4 garlic cloves, finely chopped
2 large eggs
black pepper
salt
cream
parmesan cheese
parsley, chopped or spinach
Cooking Method:
Cook pasta in a large saucepan of boiling water.
Drain well.
In a large pan, add oil, butter, onion, chopped garlic, and bacon.
Cook, stirring until bacon is crisp and tender.
Add cream.
Bring to boil.
Add in the cooked pasta. Add salt and seasoning.
Put carbonara in the plate. Sprinkle with cheese and pepper on top.
Add chopped parsley or baby spinach on top.
Serve and enjoy.