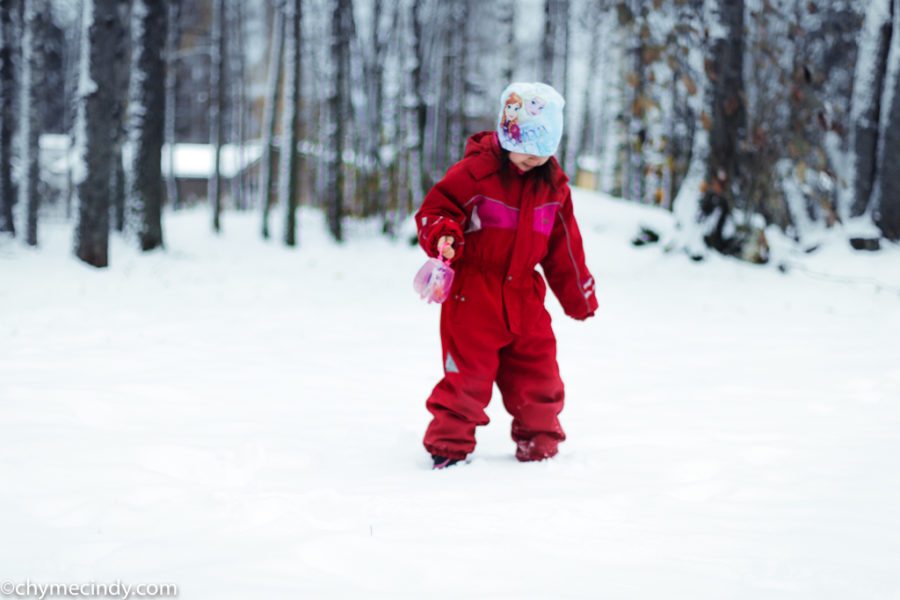 Winter Wonderland In October
As mentioned on my last post, on October 26 we had our first snowfall. It was quite unbelievable. It was snowing the whole day and later that day Loviisa is full of snow. It was so pretty. Everything is cover in white. Suddenly we are in a winter wonderland. A winter wonderland in October! I mean how did it happened?
Yesterday when we went to the shop, I bring the camera with me to take some photos outside and Yanna. I was putting out winter clothes now and when Yanna saw this winter suit she asked me if she could wear. Of course, she can. She is too big girl to wear this kind of winter suit though. More suitable for little kids. Anyway, we had fun playing in the snow on our way to the shop. I'd like to document this snowing in October because it is unusual and, I know for sure the snow will melt fast and probably we will be back to Autumn. But we never know.
So yeah, here's some winter photos. Also, the first photos of Rianna losing one tooth in front. I will be documenting it as well. Hope you all have a great weekend! We are just staying home spending time, relaxing, and sleeping more. Furthermore, it's raining outside. The snow is falling off the tree. If not snowing again, the winter wonderland in October will be gone which is good. Too early for winter. The snow can come back in December, right? :)