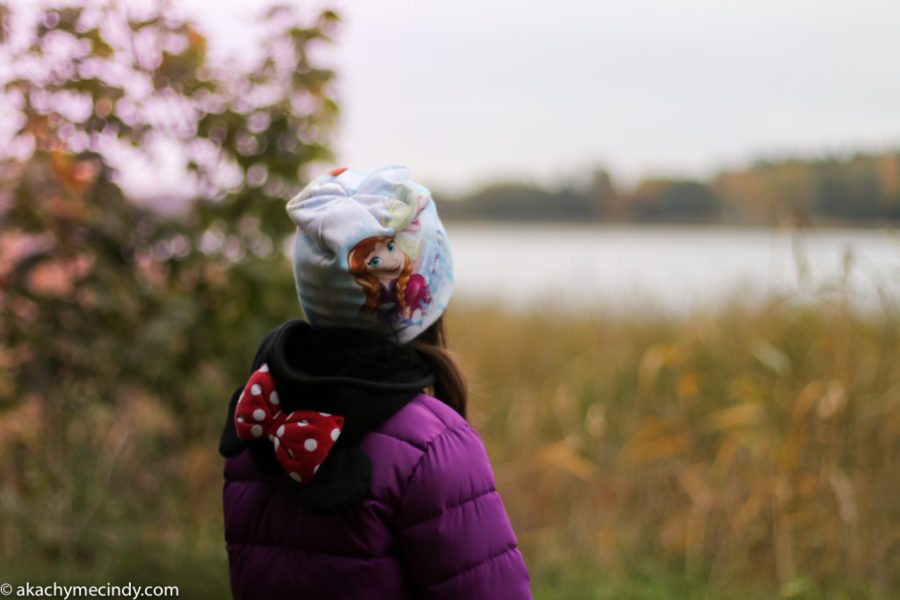 Last Fall Photos + Some Thoughts
It's snowing nonstop since yesterday here in Southern Finland. I guess winter is finally here. It is so pretty outside right now and everything's white. It's a winter wonderland. Christmas is coming. Though my photos are still in autumn days. These were taken few weeks ago I think in October. Anyways…My last autumn photos I promise.
We are home bound today. The little one doesn't feel well. So today we only stayed home baking cakes and watch Little Pony movies. We also have put our Christmas tree up on Saturday and it's so nice to sit in sofa and just glance at the Christmas tree and it's twinkle lights. Christmas really is the happiest season of the year. But before focusing entirely on Christmas, one important event is yet to happen here. Rianna's 6th Birthday. Can't believe she's 6! Last night I asked myself where am I the last 6 years? Why did I let Rianna grow up alone without any siblings? I mean… I could have make one or two more babies in the span of six years, right? Time goes really fast! We could never go backwards only forward. Six years was the best years of my life. Having Rianna is the happiest moments of my life. Sometimes we have to prioritize other things than just making babies. We have to think also about the future, a good future we can give to our children. I decided not to have another baby until I get my new profession in Finland. I know it takes a little while to achieve but I know it will be worth it. So for now Rianna is my only baby. I think she likes it anyway.